Grains Higher This Morning (6/1)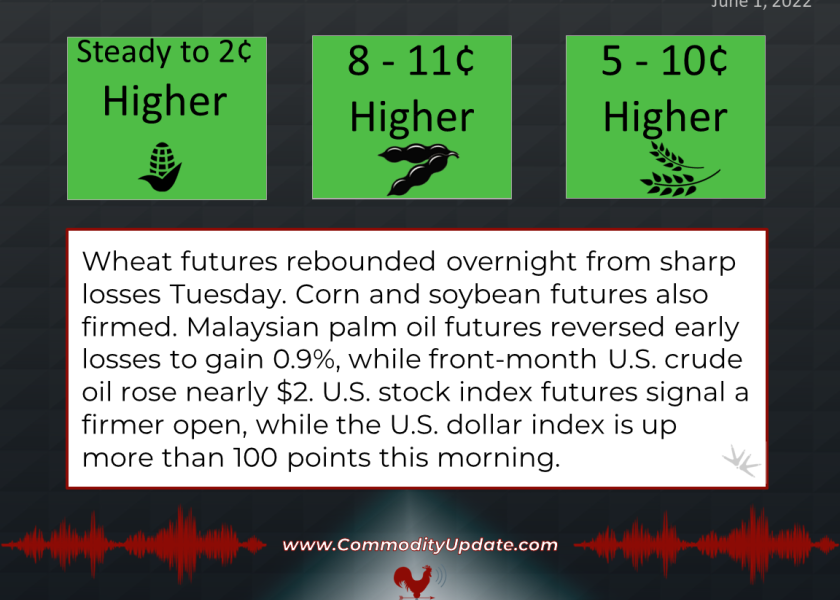 Corn: Steady to 2 cents higher.
Soybeans: 8 to 11 cents higher.
Wheat: 5 to 10 cents higher.
Cattle: Steady-mixed
Hogs: Steady-firm
Wheat futures rebounded overnight from sharp losses Tuesday. Corn and soybean futures also firmed. Malaysian palm oil futures reversed early losses to gain 0.9%, while front-month U.S. crude oil rose nearly $2. U.S. stock index futures signal a firmer open, while the U.S. dollar index is up more than 100 points this morning.