Morning Calls & Comments (10/21)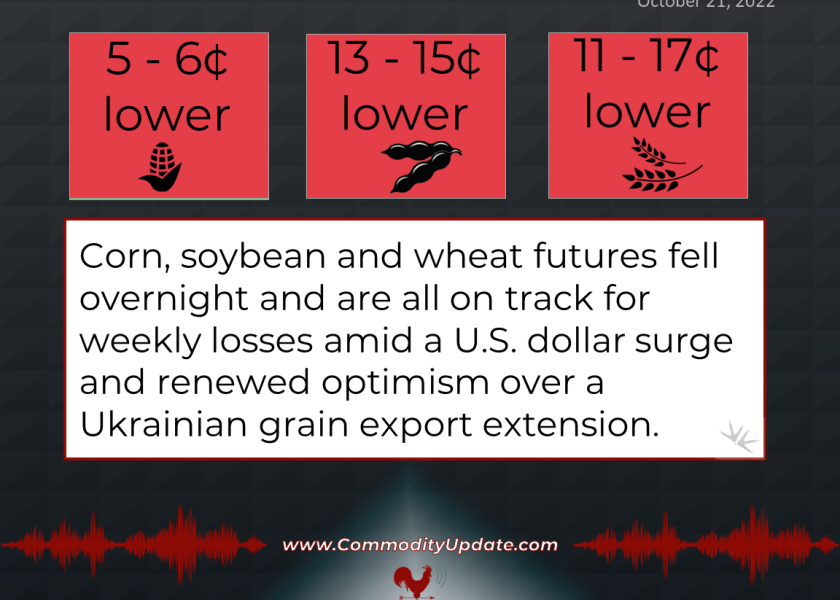 Corn: 5 to 6¢ lower.
Soybeans: 13 to 15¢ lower.
Wheat: 11 to 17¢ lower.
Cattle: Steady-firmer
Hogs: Steady-mixed
Corn, soybean and wheat futures fell overnight and are all on track for weekly losses amid a U.S. dollar surge and renewed optimism over a Ukrainian grain export extension. Malaysian palm oil futures rose 0.1% and posted a 7% gain for the week as the arrival of the monsoon season raised production concerns. Front-month crude oil futures are little changed. U.S. stock index futures signal a weaker open, while the U.S. dollar index is up nearly 500 points.