Morning Calls & Comments (10/3)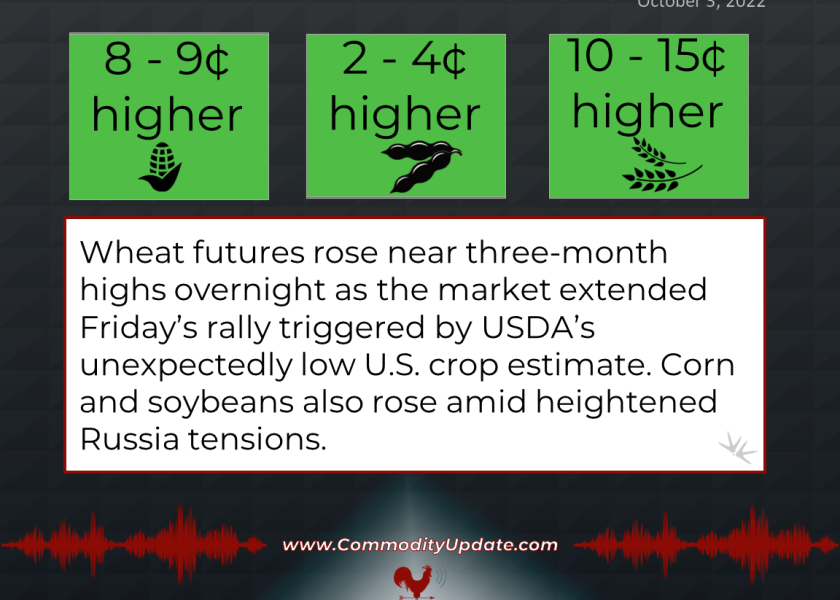 Corn: 8 to 9 cents higher.
Soybeans: 2 to 4 cents higher.
Wheat: 10 to 15 cents higher.
Cattle: Steady-mixed
Hogs: Steady-weaker
Wheat futures rose near three-month highs overnight as the market extended Friday's rally triggered by USDA's unexpectedly low U.S. crop estimate. Corn and soybeans also rose amid heightened Russia tensions. Malaysian palm oil futures rose 0.4%, a third straight daily gain after plunging 18% in September. Front-month crude oil futures are nearly $4 higher on reports OPEC+ is considering an output cut. U.S. stock index futures signal a firmer open and the U.S. dollar index is up about 150 points.