Morning Calls & Comments (10/31)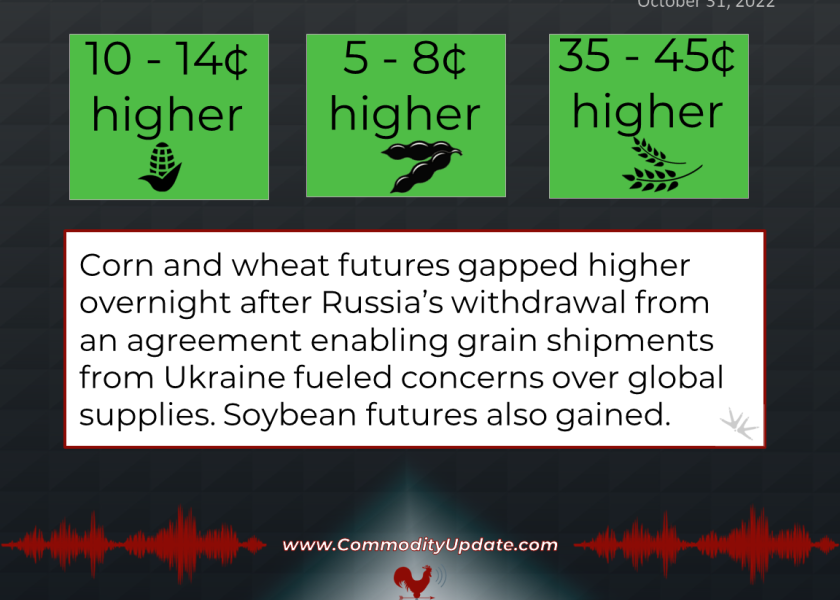 Corn: 10 to 14 cents higher.
Soybeans: 5 to 8 cents higher.
Wheat: HRW and SRW 35 to 45 cents higher, spring wheat 28 to 35 cents higher.
Cattle: Steady-firm
Hogs: Steady-weaker
Corn and wheat futures gapped higher overnight after Russia's withdrawal from an agreement enabling grain shipments from Ukraine fueled concerns over global supplies. Soybean futures also gained. Front-month crude oil was down over $1.50. U.S. stock index futures signal a lower open, while the U.S. dollar index is more than 650 points higher this morning.