Morning Calls & Comments (11/18)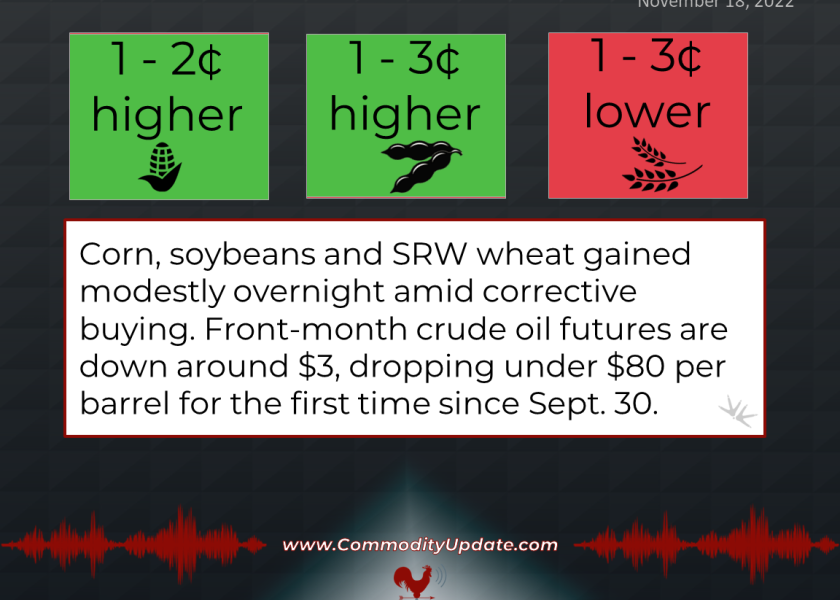 Corn: 1 to 2 cents higher.
Soybeans: 1 to 3 cents higher.
Wheat: HRW wheat 1 to 3 cents lower, SRW and spring wheat 1 to 3 cents higher.
Cattle: Steady-firmer
Hogs: Steady-weaker
Corn, soybeans and SRW wheat gained modestly overnight amid corrective buying. Front-month crude oil futures are down around $3, dropping under $80 per barrel for the first time since Sept. 30. U.S. stock index futures signal a firmer open, while the U.S. dollar index is modestly weaker but off its earlier lows.