Morning Calls & Comments (12/12)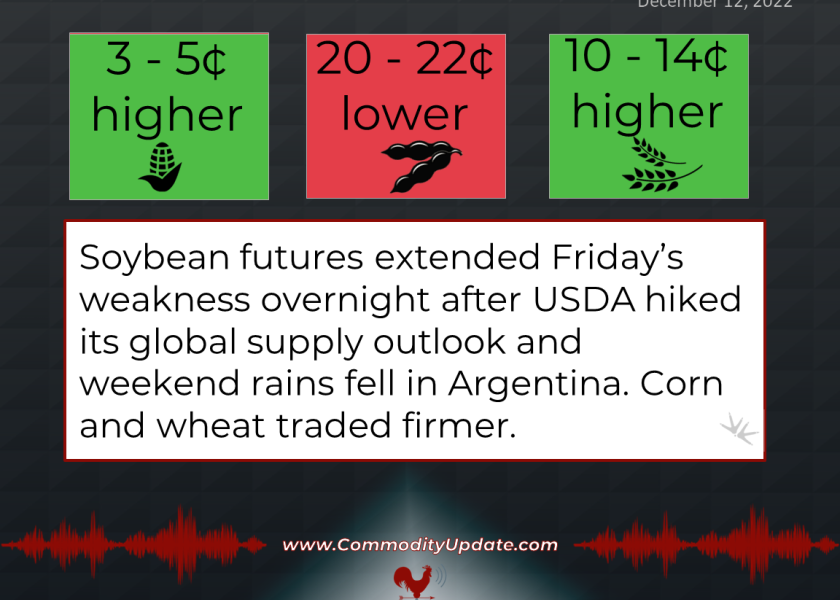 Corn: 3 to 5 cents higher.
Soybeans: 20 to 22 cents lower.
Wheat: HRW and SRW 10 to 14 cents higher, spring wheat 5 to 7 cents higher.
Cattle: Steady-weaker
Hogs: Steady-weaker
Soybean futures extended Friday's weakness overnight after USDA hiked its global supply outlook and weekend rains fell in Argentina. Corn and wheat traded firmer. Malaysian palm oil futures fell 6.4% on weakness in other vegoils, while front-month crude oil posted modest gains but remained near one-year lows. U.S. stock index futures signal a firmer open and the U.S. dollar index is down slightly.