Morning Calls & Comments (12/2)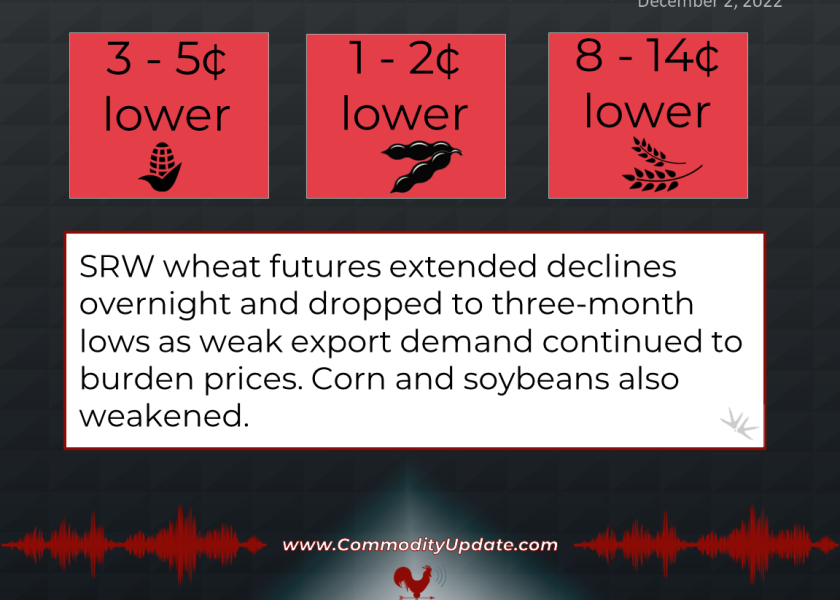 Corn: 3 to 5¢ lower.
Soybeans: 1 to 2¢ lower.
Wheat: SRW and spring wheat 8 to 14¢ lower, HRW 18 to 21¢ lower.
Cattle: Steady-firm
Hogs: Steady-firmer
SRW wheat futures extended declines overnight and dropped to three-month lows as weak export demand continued to burden prices. Corn and soybeans also weakened. Malaysian palm oil futures fell 2.9% and posted a 4.4% decline for the week on strength in the ringgit and sharp weakness in soyoil. U.S. stock index futures signal a lower open and the U.S. dollar index is more than 600 points higher.