Morning Calls & Comments (6/23)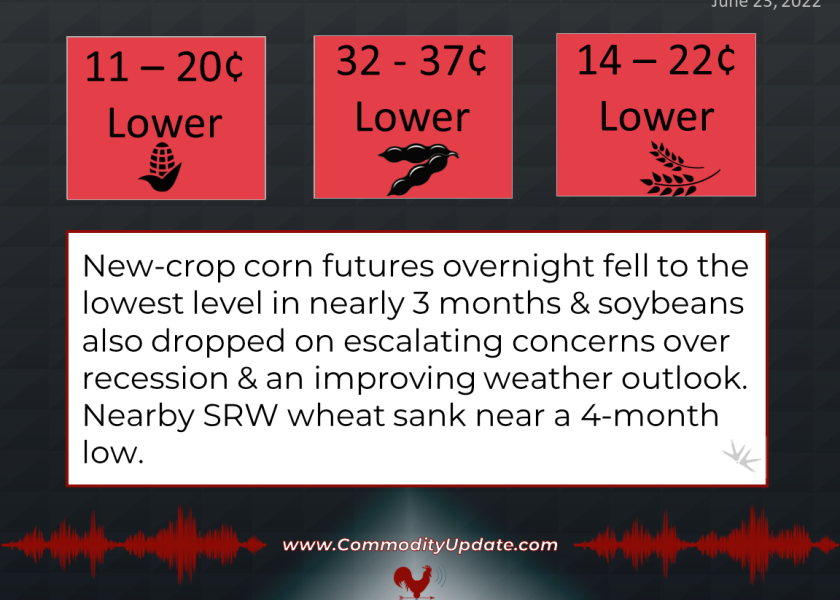 Corn: 11 to 20 cents lower.
Soybeans: 32 to 37 cents lower.
Wheat: 14 to 22 cents lower.
Cattle: Steady-mixed
Hogs: Steady-firmer
New-crop corn futures overnight fell to the lowest level in nearly three months and soybeans also dropped on escalating concerns over recession and an improving weather outlook. Nearby SRW wheat sank near a four-month low. Malaysian palm oil futures surged more than 5%, while front-month crude oil futures are near unchanged this morning after a drop to six-week lows Wednesday. U.S. stock futures signal a firmer open, while the U.S. dollar index is up nearly 300 points this morning.