Morning Calls & Comments (6/3)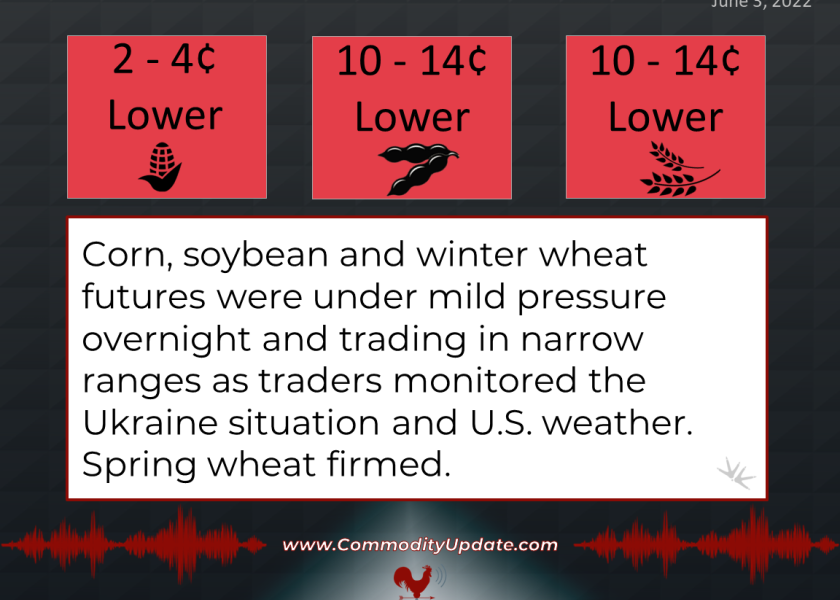 Corn: 2 to 4 cents lower.
Soybeans: 10 to 14 cents lower.
Wheat: HRW and SRW 10-14 cents lower, spring wheat 2 to 4 cents higher.
Cattle: Steady-weak
Hogs: Steady-firm
Corn, soybean and winter wheat futures were under mild pressure overnight and trading in narrow ranges as traders monitored the Ukraine situation and U.S. weather. Spring wheat firmed. Malaysian palm oil futures ended with a weekly gain of more than 1.5% on expectations for sluggish production and a slow resumption of exports in Indonesia. Front-month U.S. crude oil futures are mildly firmer. U.S. stock index futures signal a weaker open, while the U.S. dollar index is up more than 200 points this morning.