Morning Calls & Comments (7/13)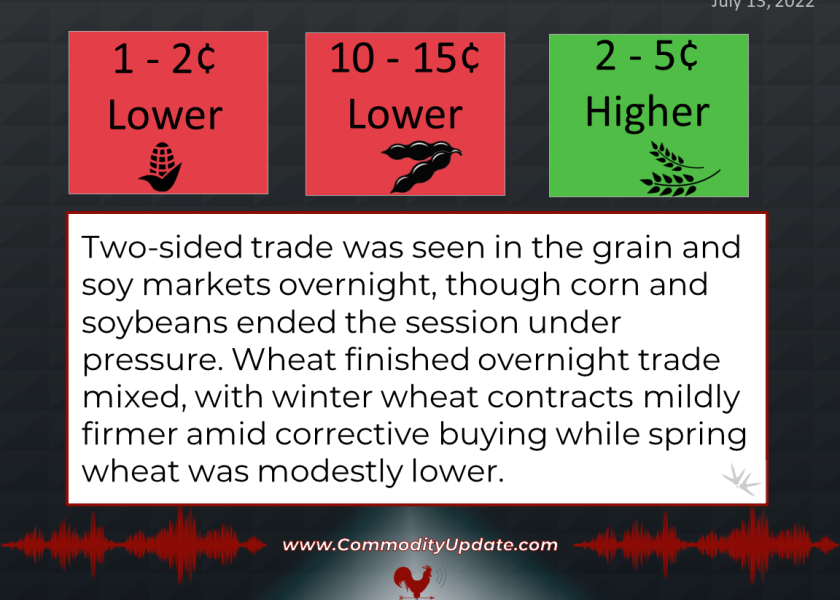 Corn: 1 to 2 cents lower
Soybeans: 10 to 15 cents lower
Wheat: SRW and HRW 2 to 5 cents higher; HRS steady to 2 cents lower.
Cattle: Steady/firmer
Hogs: Mixed
Two-sided trade was seen in the grain and soy markets overnight, though corn and soybeans ended the session under pressure. Wheat finished overnight trade mixed, with winter wheat contracts mildly firmer amid corrective buying while spring wheat was modestly lower. Outside markets are price-negative this morning. Soybean and soyoil futures were pressured by crude oil futures, which fell to the lowest level since April 11 and the drop in palm oil to the lowest price in more than a year. The U.S. dollar index is up nearly 400 points this morning, pushing to a new 20-year high.