Morning Calls & Comments (7/5)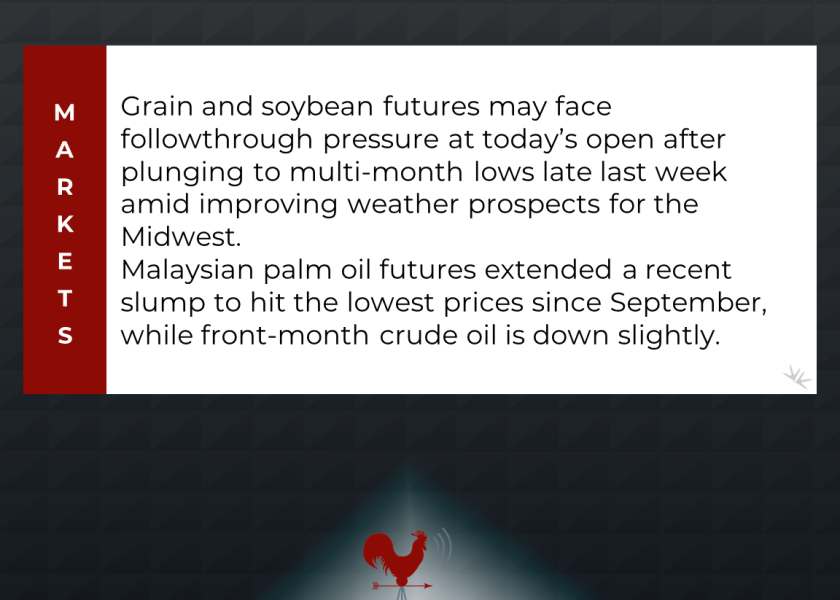 Corn: Steady to lower
Soybeans: Steady to lower.
Wheat: Steady to lower.
Cattle: Steady-firmer
Hogs: Steady-weaker
Grain and soybean futures may face followthrough pressure at today's open after plunging to multi-month lows late last week amid improving weather prospects for the Midwest. Grain markets resume trading at 8:30 a.m. CT following the holiday weekend. Livestock markets also open at 8:30 a.m. CT. Malaysian palm oil futures extended a recent slump to hit the lowest prices since September, while front-month crude oil is down slightly. The U.S. dollar index surged more than 1,100 points higher this morning to a 20-year high.